14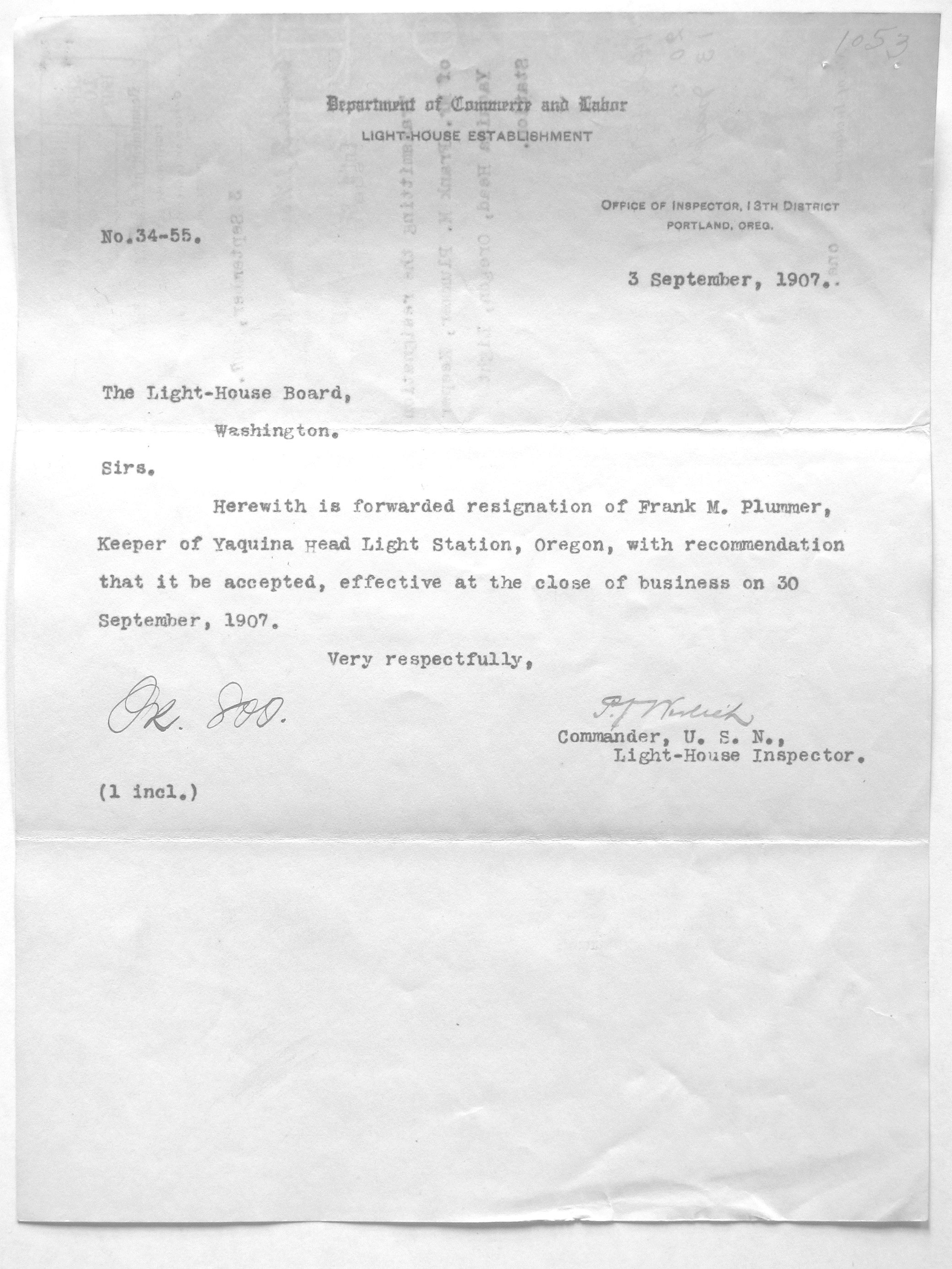 Department of Commerce and Labor
LIGHTHOUSE ESTABLISHMENT
OFFICE OF INSPECTOR, 13TH DISTRICT
PORTLAND, OREG.
No.34-55.
3 September, 1907.

The Light-House Board,
Washington.

Sirs.
Herewith is forwarded resignation of Frank M. Plummer, Keeper of Yaquina Head Light Station, Oregon, with recommendation that it be accepted, effective at the close of business on 30 September, 1907.
Very respectfully,
Or. Soo.???
P.J. Werlick
Commander, U.S.N.,
Light-House Inspector.

(1 incl.)

Page Notes
Nobody has written a note for this page yet
Please sign in to write a note for this page