16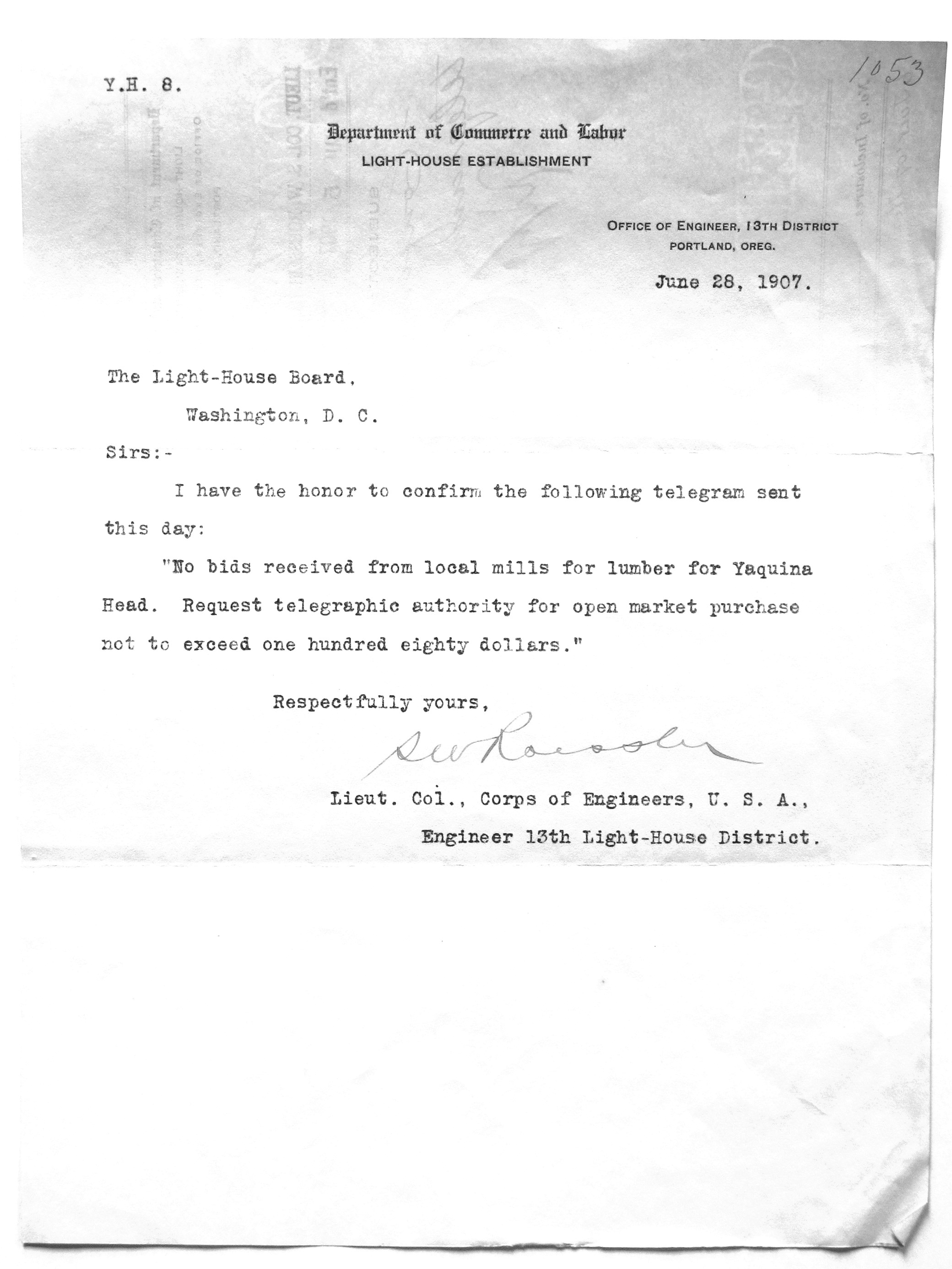 The Light-House Board.
Washington, D.C.

Sirs:-

I have the honor to confirm the following telegram sent this day:

"No bids received from local mills for lumber for Yaquina head. Request telegraphic authority for open market purchase not to esceed one hundred eighty dollars."

Respectfully yours,

S W Roessler

Lieut. Col., Corps of Engineers, U.S.A.
Engineer 13th Light-House District.
Page Notes
Nobody has written a note for this page yet
Please sign in to write a note for this page