18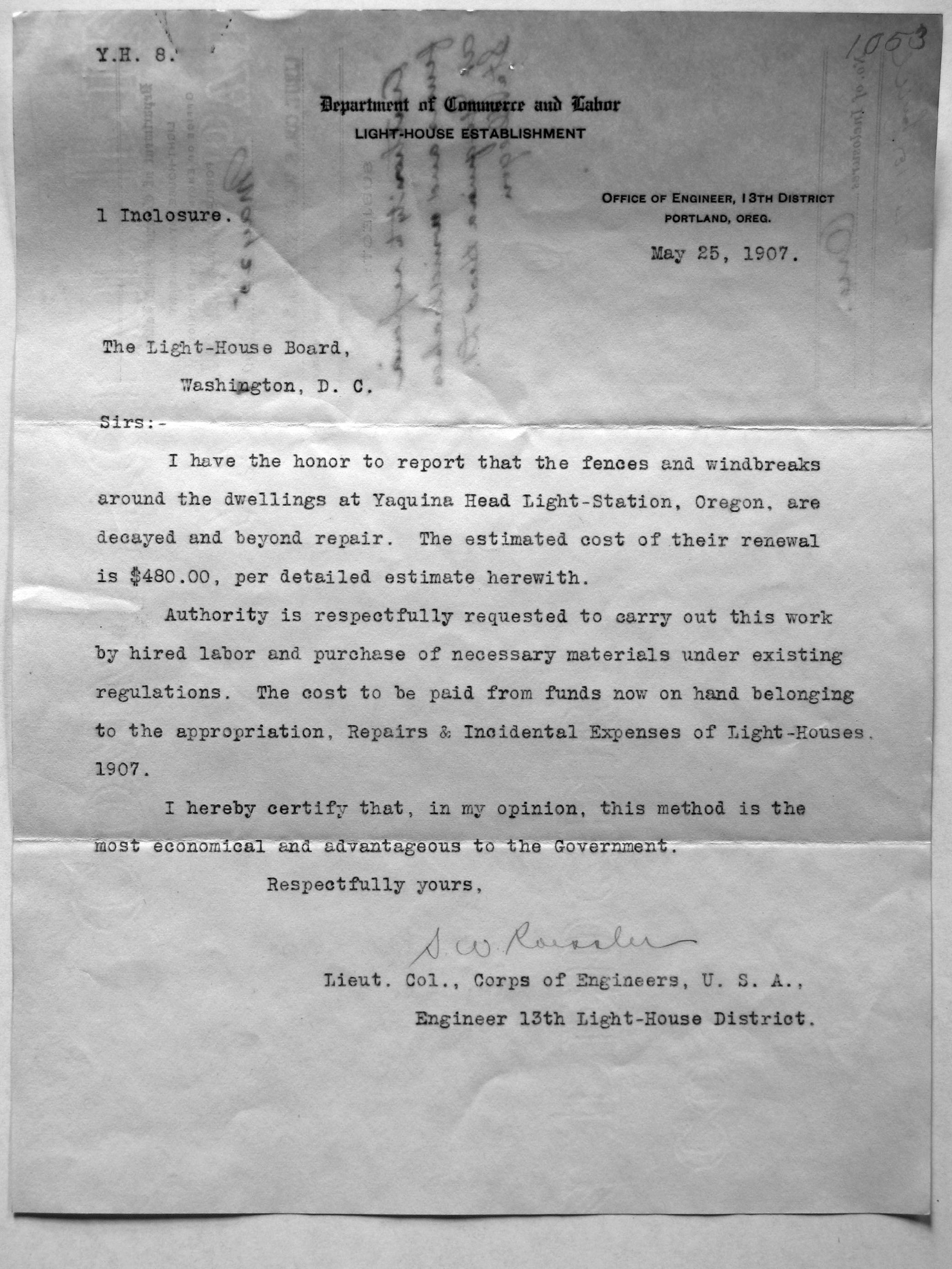 Department of Commerce and Labor
Light-House Establishment
Office of Engineer, 13th District
Portland, Oreg.
May 25, 1907

1 Inclosure

The Light-House Board,
Washington, D.C.

Sirs:-

I have the honor to report that the fences and windbreaks around the dwellings at Yaquina Head Light-Station, Oregon, are decayed and beyond repair. The estimated cost of their renewal is $480.00, per detailed estimate herewith.

Authority is respectfully requested to carry out this work by hired labor and purchase of necessary materials under existing regulations. The cost to be paid from funds now on hand belonging to the appropriation, Repairs & Incidental Expenses of Light-Houses, 1907.

I hereby certify that, in my opinion, this method is the most economical and advantageous to the Government.

Respectfully yours,

S.W. Roessler

Lieut. Col., Corps of Engineers, U.S.A.
Engineer 13th Light-House District.
Page Notes
Nobody has written a note for this page yet
Please sign in to write a note for this page