2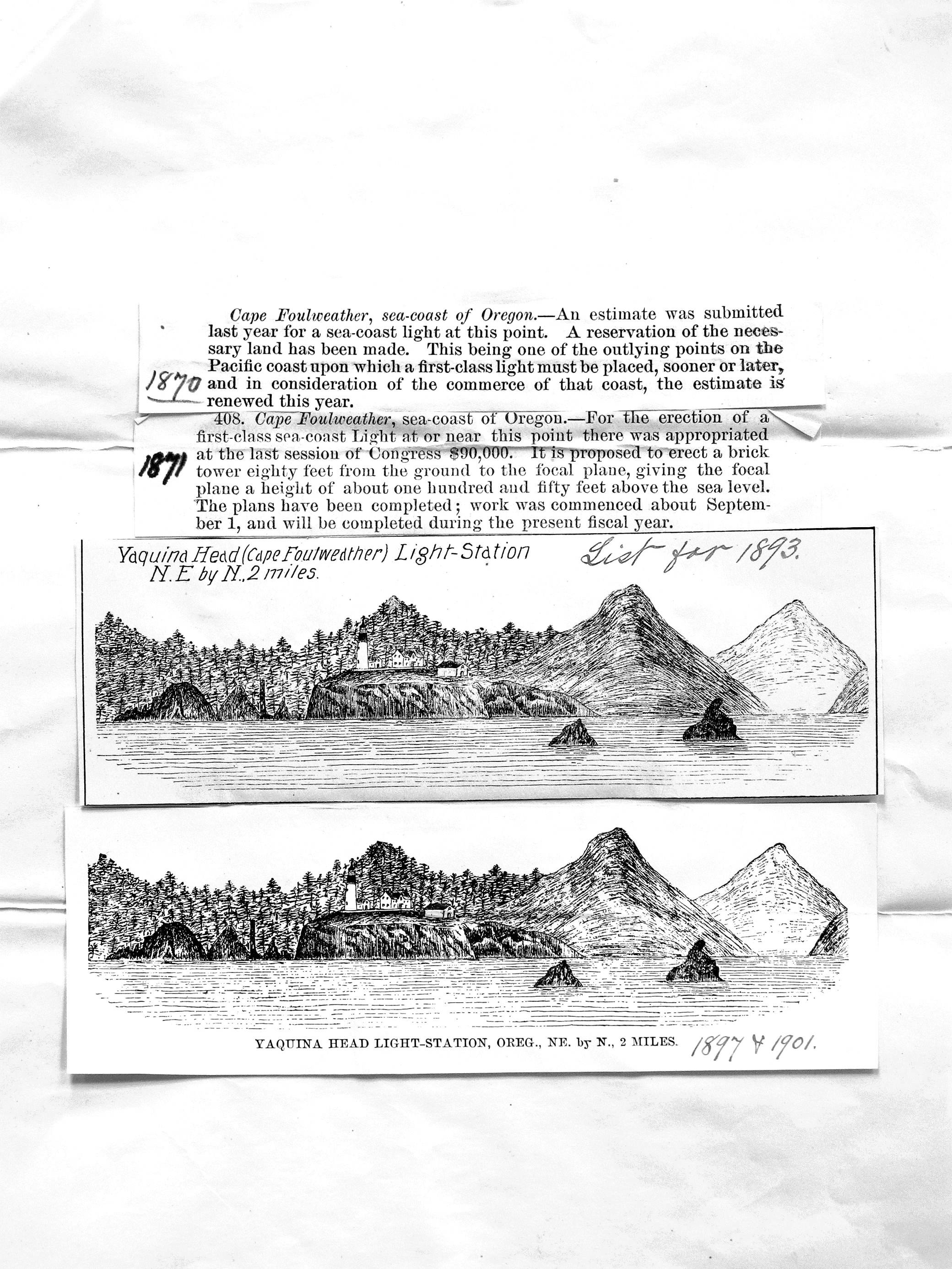 Cape Foulweather, sea-coast of Oregon.---An estimate was submitted last year for a sea-coast light at this point. A reservation of the necessary land has been made. This being one of the outlying points on the Pacific coast upon which a first-class light must be placed, sooner or later, and in consideration of the commerce of that coast, the estimate is renewed this year.

408. Cape Foulweather, sea-coast of Oregon.---For the erection of a first-class sea-coast Light at or near this point there was appropriated at the last session of Congress $90,000. It is proposed to erect a brick tower eighty feet from the ground to the focal plane, giving the focal plane a height of about one hundred and fifty feet above sea level. The plans have been completed; work was commenced about September 1, and will be completed during the present fiscal year.

Yaquina Head (Cape Foulweather) Light Station List for 1893
N.E. by N., 2 miles.

picture???

picture???

YAQUINA HEAD LIGHT-STATION, OREG., NE. by N., 2 MILES 1897 ??? 1901
Page Notes
Nobody has written a note for this page yet
Please sign in to write a note for this page