2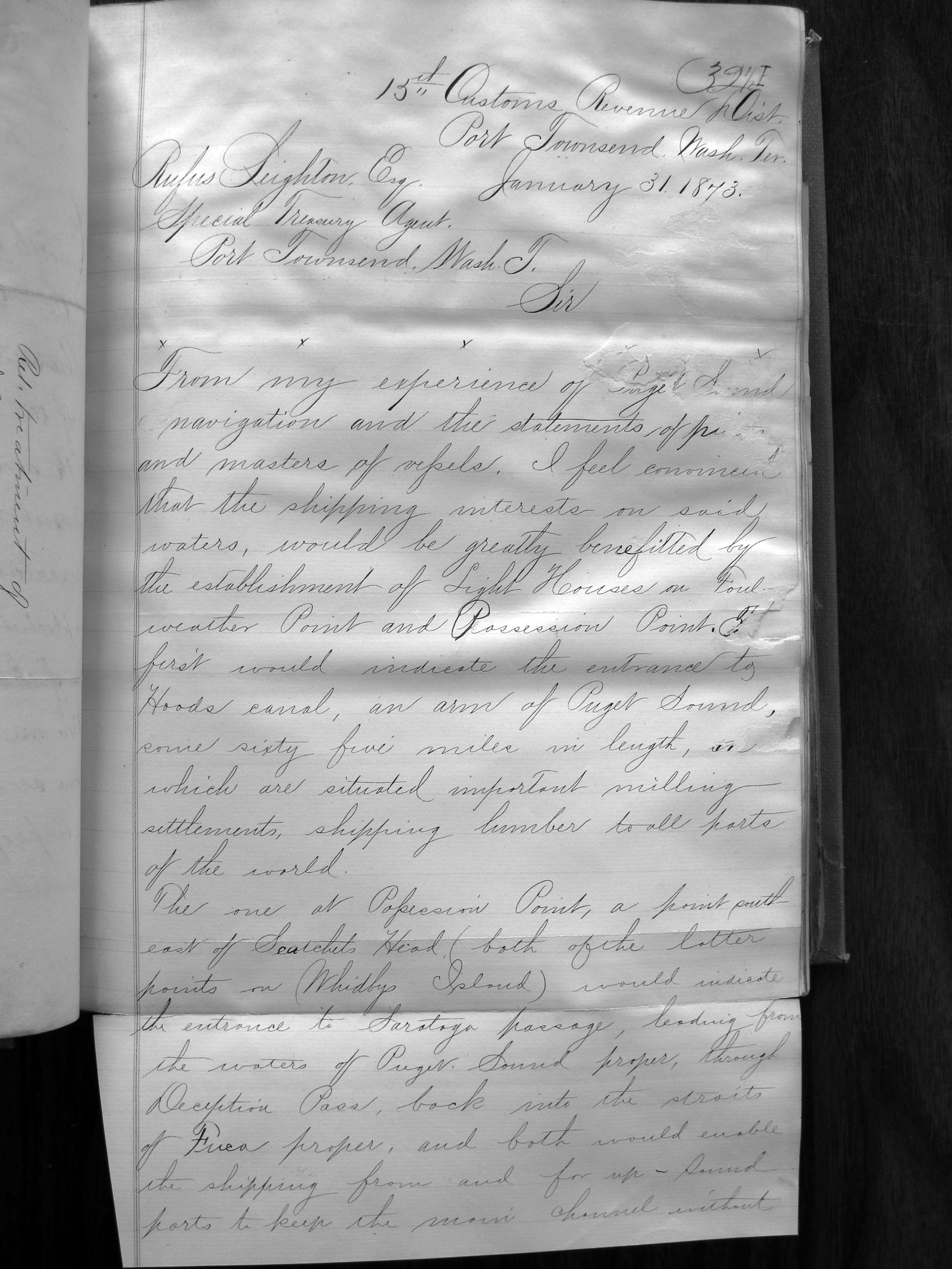 13th Customs Revenue L. Dist.
Port Townsend Wash. Ter.
Rufus ??? Eng. January 31. 1873.
Special Treasury Agent.
Port Townsend, Wash. T.
Sir
x x x x x
From my experience of Puget Sound navigation and the statements of ??? and masters of vessels I feel convinced that the shipping interests on said waters, would be greatly benefited by the establishment of Light Houses on Foulweather Point and Possession Point. It first would indicate that entrance to Hood Canal, an arm of Puget Sound, some sixty five miles in length, on which are situated important milling settlements, shipping lumber to all parts of the world.

The one at Possession Point, a point southeast of Seatchets Head (both of the latter point on (Whidbey Island) would indicate the entrance to Saratoga Passage, leading from the waters of Puget Sound proper, through Deception Pass, back into the Straights of Fuca proper, and both would enable the shipping from and for up-sound ports to keep the ??? channel without
Page Notes
Nobody has written a note for this page yet
Please sign in to write a note for this page