8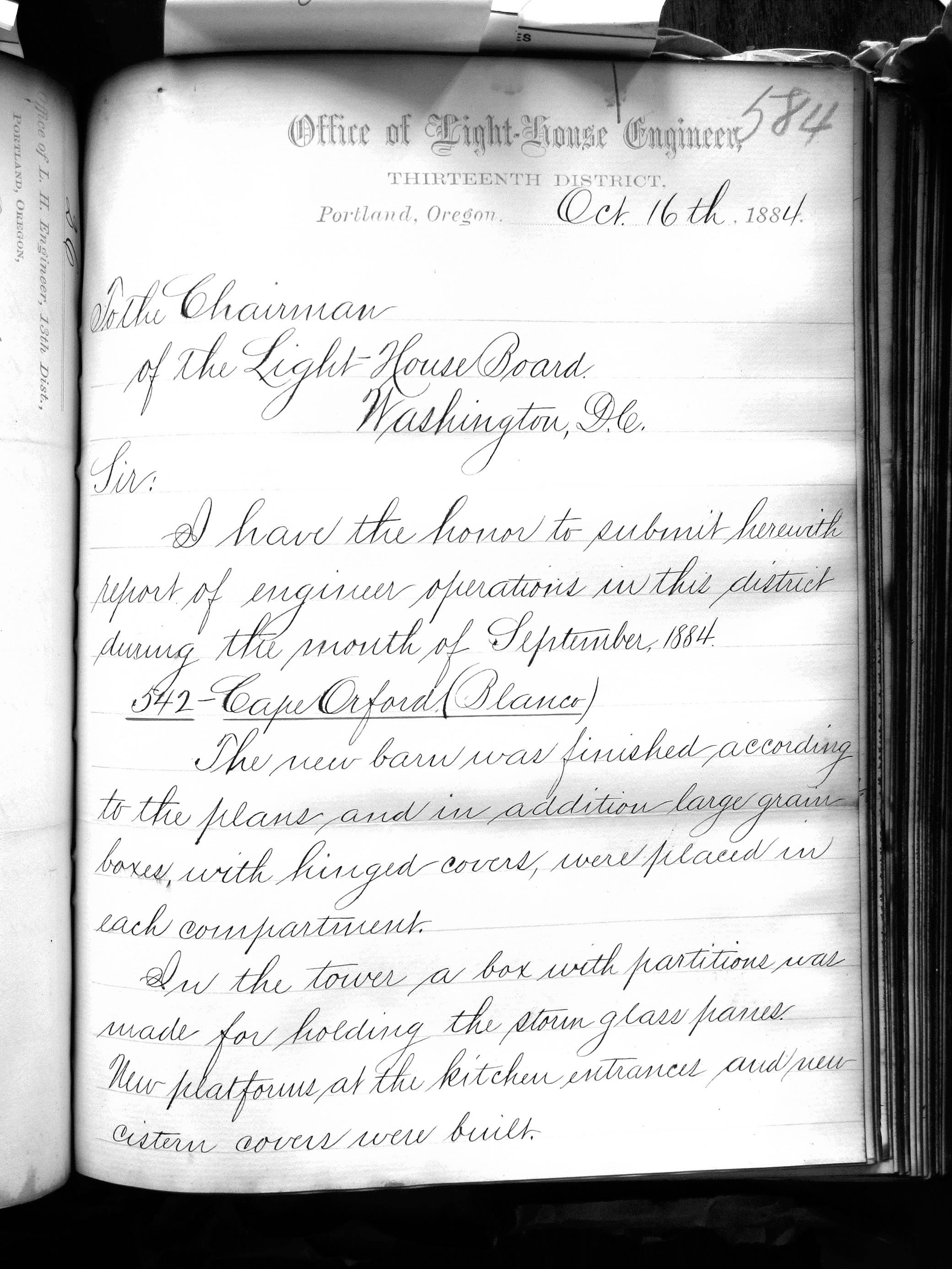 Office of Light-House Engineer
Thirteenth District
Portland, Oregon Oct. 16th 1884

To the Chairman
Of the Light House Board
Washington, DC

Sir:
I have the honor to submit herewith report of engineer operations in the district during the month of September, 1884.
542 – Cape Orford (Blanco)
The new barn was finished according to the plans and in addition large grain boxes, with hinged covers, were placed in each compartment.
In the tower a box with partitions was made for holding the storm glass panes. New platforms at the kitchen entrance and new cistern covers were built.

Page Notes
Nobody has written a note for this page yet
Please sign in to write a note for this page