110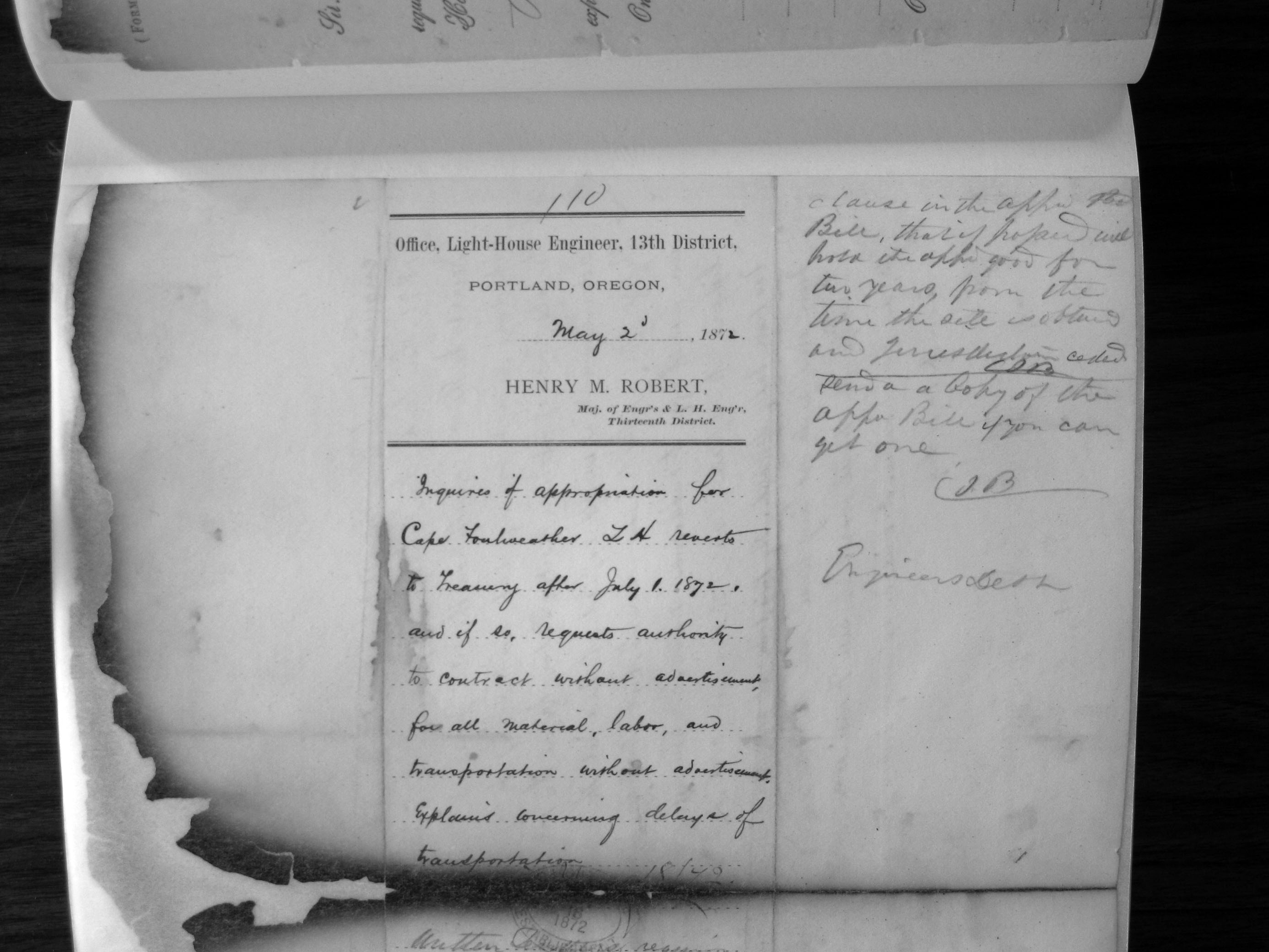 Office, Light-House Engineer, 13th District,
Portland, Oregon
May 2nd, 1872
Henry M. Robert,
Maj. of Engr's and L. H. Eng'r,
Thirteenth District.
Inquiries of appropriation for Cape Foulweather LH reverts to treasurey after July 1 1872, and if so, requests authority to contract without advertisement, for all material, labor, and transportation without advertisment. Explains ??? delays of transportation.
Page Notes
Nobody has written a note for this page yet
Please sign in to write a note for this page