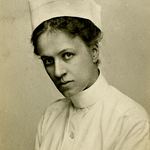 Help index the names, home addresses, and occupations of Base Hospital 45 nurses! Ruth I. Robertson, Chief Nurse at U.S. Army Base Hospital 45, gathered these photographs of nurses and clerical staff in 1918 and sent them to the Medical College of Virginia. Information was carefully written on...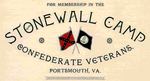 Records of the Stonewall Camp Confederate Veterans of Portsmouth Va., April 9, 1884 - April 7, 1886 Full title of this volume is Ex Confederates first Meeting April 9th 1884. And named "Portsmouth & Norfolk Co Association of Confederate Veterans." July 16th 1884. The Association Selected...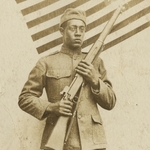 These questionnaires give us a glimpse into the lives of WWI veterans. Help us transcribe them! On 7 January 1919, Governor Davis created the Virginia War History Commission whose goal was "to complete an accurate and complete history of Virginia's military, economic and political...