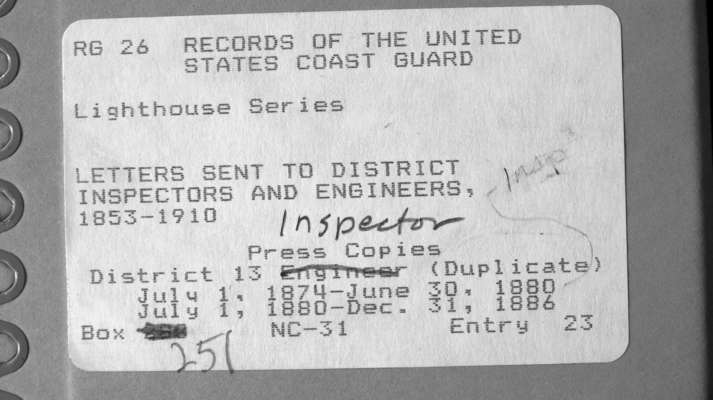 Rg 26 Records of the United States Coast Guard
Lighthouse Series
Letters sent to district inspectors and engineers, 1853-1910
Press Copies District 13 Engineer (strike out) Inspector (Duplicate) July 1, 1874-June 30, 1880 July 1, 1880 -Dec. 31, 1886
Box 251 NC-31 Entry 23
Last edit almost 4 years ago by
Wjhoward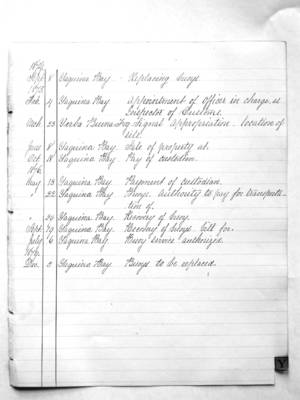 Last edit almost 4 years ago by
Wjhoward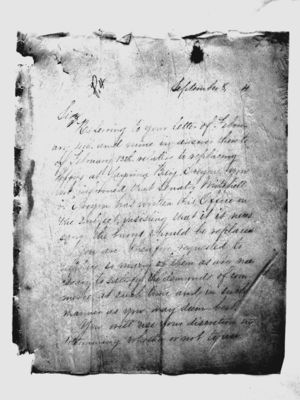 September 8,
Sir
Referring to your letter of February 4 and mine in answer thereto of February 13th relative to replacing buoys at Yaquina Bay, Oregon, you are informed that Senator Mitchell of Oregon had written this office on the subject, insisting that it is news??? any??? the buoys should be replaced. You are therefore requested to replace as many of them as are necessary to satisfy the demands of commerce, in such time and in such manner as you may deem best. You will use your discretion in determining whether or not to use
Last edit almost 4 years ago by
Wjhoward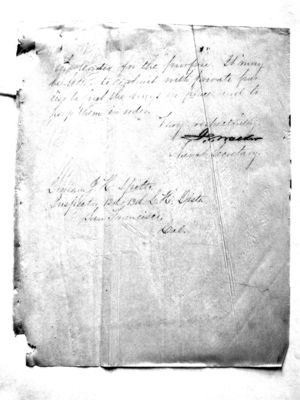 the tender for the purpose. It may be better to contract with private parties to put??? the buoys in place and to keep them in order.
Very respectfully, ??? Naval Secretary.
Comm. J. H. Spotts
Inspector, 12th & 13th L.H. Dists. San Francisco, Cal.
Last edit almost 4 years ago by
Wjhoward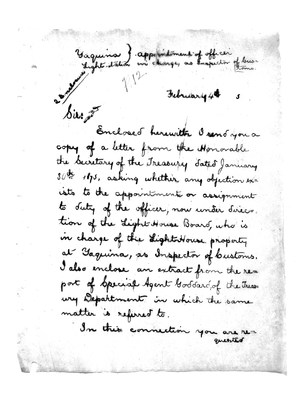 Yaquina Light Station Appointment of Officer in Charge as Inspector of Customs
February 4 5
Sir:
Enclosed herewith I send you a copy of a letter from the Honorable the Secretary of the Treasury dated January 30th, 1875, asking whether any objection exists to the appointment or assignment to duty of the officer, now under direction of the Light-House Board, who is in charge of this LightHouse property at Yaquina, as Inspector of Customs. I also enclose an extract from the report of Special Agent Goddard of the Treasury Department in which the same matter is referred to. In this connection you are requested
Last edit almost 4 years ago by
Wjhoward
Displaying Page 1 - 5 of 35 in total