2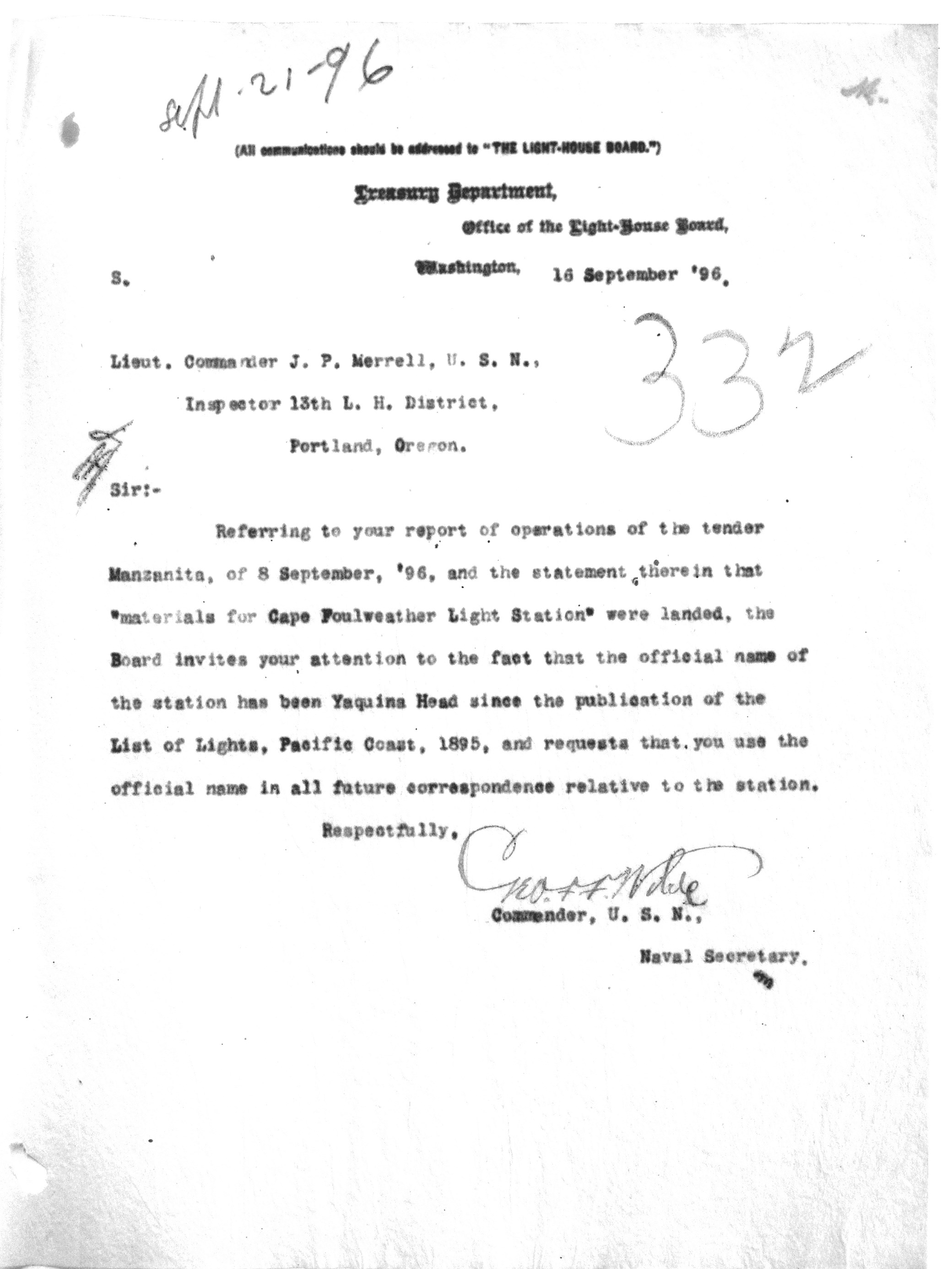 (All communications should be adressed to "THE LIGHT-HOUSE BOARD.")

Treasury Department
Office of the Light-House Board,
Washington, 16 September '96.

Lieut. Commander J.P. Merrell. U.S.N.,
Inspector 13th L.H. District,
Portland, Oregon.

Sir:-
Referring to your report of operations of the tender Manzanita, of 8 September, '96, and the statement there in that "materials for Cape Foulweather Light Station" were landed, the Board invites your attention to the fact that the official name of the station has been Yaquina Head since the publication of the List of Lights, Pacific Coast, 1895, and requests that you use the official name in all future correspondence relative to the station.

Respectfully,
Geo F.F. Wilde
Commander, U.S.N.,
Naval Secretary.

Page Notes
Nobody has written a note for this page yet
Please sign in to write a note for this page