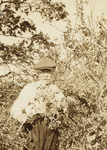 The Albert Ruth Papers is a sub-collection of correspondence, notebooks, and papers within the Mary Daggett Lake Papers. Albert Ruth (1844-1932) was an early North Texas botanist, whose collection of nearly 10,000 specimens was purchased by the Fort Worth Botanic Gardens and was later displayed...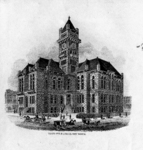 The Mayor and Council Proceedings are part of the City of Fort Worth Records available at the Fort Worth Public Library Archives. The collection includes the proceedings for 1895-2011, with the years 1895-1901 and part of 1902 represented in the digital collection. Full-page transcriptions of...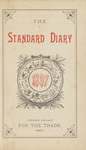 Thomas P. Martin (1846-1910) was born on Albemarle Plantation in Assumption Parish, Louisiana. During the Civil War, he served in Company C of the 26th Louisiana Regiment. In 1865, Thomas Martin married Cornelia M. Taylor. Mr. Martin arrived in Fort Worth, Texas during the early 1890s, where...