About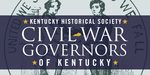 The Civil War Governors of Kentucky Digital Documentary Edition (CWGK) digitally publishes, transcribes, and annotates the papers of Kentucky's five wartime governors (three Unionists—Beriah Magoffin, James F. Robinson, and Thomas E. Bramlette—and the two Provisional Confederates—George W. Johnson and Richard Hawes). The name of the project should not mislead you: it is about far more than the individual governors. Instead, CWGK uses the office of those five men to explore a society in conflict from November of 1860 (after Lincoln's election) to December 1865 (the end of slavery in the Commonwealth). The 10,000 documents that CWGK has published touch on nearly every aspect of mid-nineteenth century life: slavery and emancipation, political concerns, legal affairs, military organization and guerrilla warfare, as well as cultural practices. CWGK is free to use and open to all interested users. These documents will paint a vibrant picture of wartime Kentucky, complicating our understanding of how all Kentuckians understood and experienced the war.
The editorial process is extensive and an important part of the project and you can read detailed reports on the editorial process and research process. In short, however, the CWGK staff transcribe documents, incorporate stylistic coding, orally double proof the first round of transcriptions, and then upload digital images of the documents along with transcriptions to the site. After that upload, CWGK staff conduct research on each person, place, or organization that appears in a given document, create biographies for each entity, and then publish finalized versions with hyperlinks to individual biographies.
As part of our mission to expand access to documents on Civil War Kentucky and to encourage the development of accurate information, CWGK has always encouraged feedback from its users. To improve that engagement and the breadth of sources available on the site, CWGK seeks willing volunteers to conduct the first round of transcription through FromthePage. CWGK staff will then insert these transcriptions into their workflow and eventually upload them to the site, expanding the breadth and depth of the resources at the disposal of interested researchers.
Works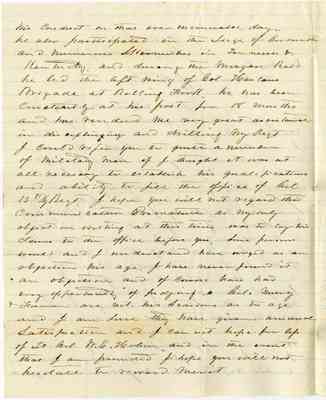 4 pages: 0% transcribed, 25% needs review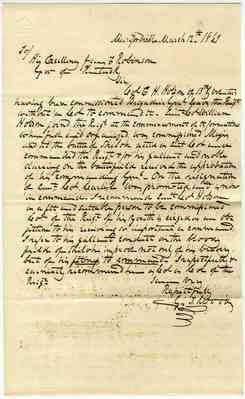 2 pages: 0% transcribed, 50% needs review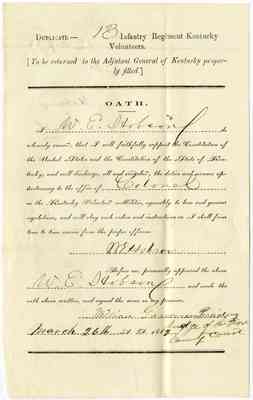 2 pages: 0% transcribed, 100% needs review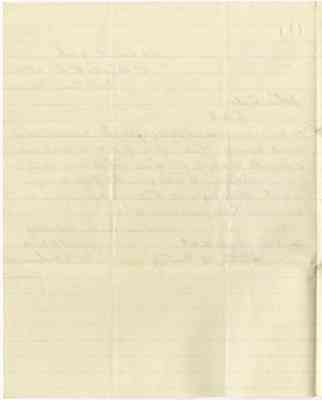 4 pages: 100% transcribed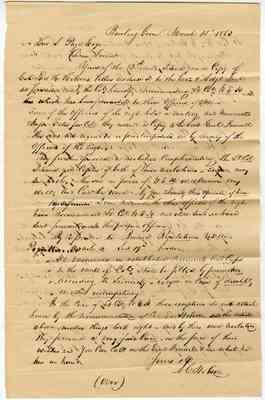 2 pages: 0% transcribed, 50% needs review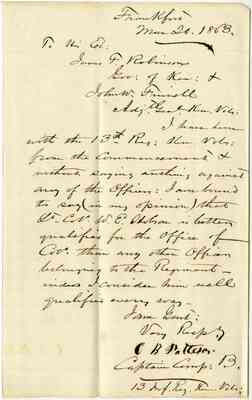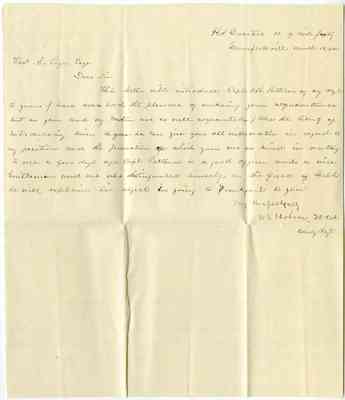 1 page: 0% transcribed, 100% needs review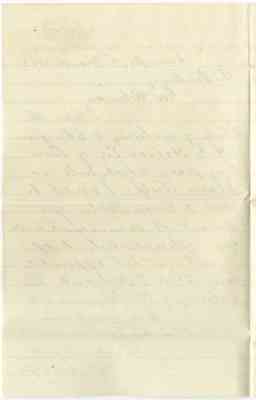 4 pages: 50% transcribed, 50% needs review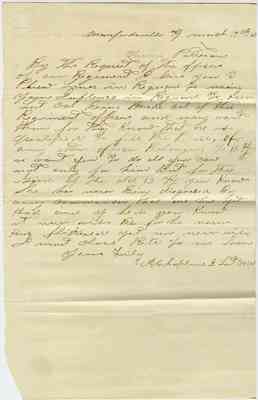 2 pages: 0% transcribed, 50% needs review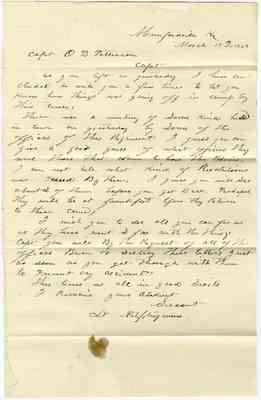 1 page: 0% transcribed, 100% needs review