About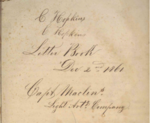 If you would like to help with transcription for this project, please select one of the works below and then click the "Help" tab for instructions.
Works
All works are fully transcribed.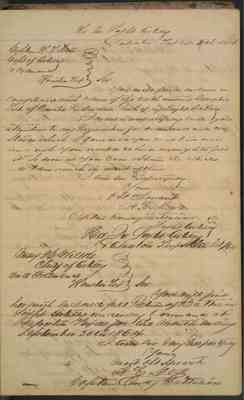 Letter book consists of copies of Battery General Orders and letters to higher authority concerning personnel matters, requests for supplies and ordnance, as well as reports of the condition of the horses held by the battery.
134 pages: 100% complete (100% transcribed)