About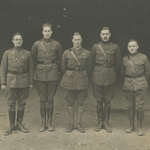 Collection of World War I documents, letters, and photos.
Works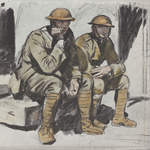 This collection consists of thirty-one letters written by Howard D. (Duke) Lyford to his family, primarily to his sister Lela. This collection documents Lyford's military career after he enlisted in the U.S. Army. Without having gone through basic training, he was sent with Company D of the 2nd...
171 pages: 32% indexed, 49% transcribed, 1% needs review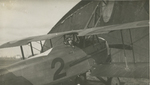 Journal #4 dated April 23, 1918 – September 3, 1918. Embury copied and in some cases added more details to some of the entries from a previous journal. Philip Embury (1891-1940) was born and raised in Berkeley, California, and attended the University of California. Early in the spring of 1917 he...
80 pages: 65% indexed, 98% transcribed, 3% needs review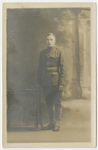 This collection consists mostly of letters written by Private Henry A. Eckhardt to his girlfriend Marie Jochumsen while he was stationed in France. There are also a few letters written by Marie to Henry, and some to Marie or Henry from others. Henry A. Eckhardt (1890-1962) was drafted into the...
177 pages: 58% indexed, 96% transcribed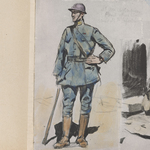 Leslie Brooks (1891-1986) entered the Army Air Service in August 1917 and was assigned to the 83rd Aero Squadron (later designated the 495th Aero Squadron) stationed at Kelly Field, Texas, where he worked as a mechanic and helped build engines for "flying machines". In February 1918 the Squadron...
165 pages: 41% indexed, 43% transcribed, 1% needs review
Subject Categories